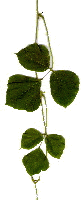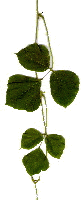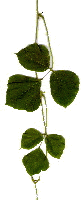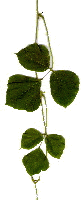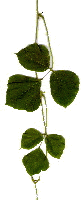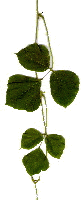 I Heard It Through the Kudzu Vine: By Chris Johnson A.K.A. Bo Hunter, published by Old Mountain Press, ISBN 1-884778-54-2, $10.95 + $1.50 P&H. This 190 page perfect bound book contains 58 hilarious stories recanting life in South Georgia. Johnson's humor will make his readers laugh 'till they cry. These stories provide great read aloud material. Be prepared to enjoy every word (see excerpts below).

To order your signed copy, mail a check or money order for $12.45 to: Chris Johnson / 7408 Sierra Dr. / Columbus, GA 31904. You can e-mail Chris at bohunter@leo.infi.net

---
Excerpts
---

Beware of houses with "character": When my family toured the home before buying it, we looked at the crooked, yellow-painted room with the same freakish stare you would give Elvis if he were riding a unicycle in your living room while balancing a bucket of Kentucky Fried Chicken on his head. My sister spoke for the majority of the family when she said, "This will be your room, Chris."

Cow sandwiches and pingpong: For you other big city folks reading this, "fresh country air" is merely a more pleasant term for that aroma of cow and pig poopee.

Redneck Riviera part 2: There were no chalk outlines on the floor, but it was what you might call a roach motel. I say that because I saw three roaches when I walked into the lobby, and they were carrying luggage and a beach ball. Fortunately, there were no roaches in our room; I heard several roaches request much nicer accomodations from the desk clerk.

Deliverance, Flint River style: So Little (230-pound) Hiawatha and I pushed off from a boat ramp just north of Marshallville in Macon County and began a trip that made the movie "Deliverance" look as tame as a Disneyworld ride. We would learn that the trip from Marshallville to Montezuma is eight miles as the crow flies, 15 by car and 347 by canoe.

First date tip: Pretend to be mute: I never liked first dates because I was required to dress like a banker, smell like a beautician and behave like a butler. I wanted to go straight to the second date where I could dress like a surfer, smell like a cowboy and behave like Beavis and Butthead.

I'm NOT gettin' old: I guess I'm getting into shape, but I still groan when I get up or sit down and parts of my body creak and pop. I sound like a human Mir space station although I've yet to bump into any major cargo ships and my computer still works.
Return to top.

---
About the Author
---

Chris Johnson grew up in Oglethorpe, Georgia (population 900 or so, depending on who's visiting) and almost graduated from college before writing for the Americus Times-Recorder under the pen name Bo Hunter and as himself for the Citizen and Georgian of Montezuma, Georgia. "I Heard It Through the Kudzu Vine" is a collection of his greatest hits — ruminations on life as seen through the eyes of a typical small-town boy and one of the South's rising young humorists. Among other things, Chris offers his unique views on love and marriage, grandparents, skinny dipping, county fairs, the battle of the bulge, alien abductions, good eatin' and school days. Be advised that this book contains dirty words such as poopee and wee wee. Other than that, it's pretty much good, clean, funny stories from down home.
Chris currently lives in Columbus, Georgia, where he works as a copy editor with the Columbus Ledger-Enquirer. His future goals are to win the lottery, buy a car with an air conditioner and set off on a quest to find "Margaritaville."

Return to top

---
Return to Old Mountain Press Books in Print page.
Welcome. Since November 19, 1998 you are visitor number: